1. Why do we need to apply reflctive marking lines on tunnel vertical object?
The reflective vertical object marking lines applied on tunnel can reflect light at night. It can be served as a warning in dark environment. As we all know, tunnels are generally dim. When drivers enter the tunnel, there will be differences in brightness. At this time, traffic accidents are more likely to occur.
A. Painting yellow and black reflective vertical object marking lines at the tunnel entrance and roadside can remind drivers and reduces much traffic accidents.
B. The yellow and black reflective vertical object line can enhance the visual effect of the driver and relieve visual and mental fatigue.
C. The inner reflective vertical object line of the tunnel makes the outline of the tunnel boundary clear. It can be used for warning and guidance, and the effect is obvious in the case of a power outage.
D. Reflective vertical object marking lines can assist tunnel lighting, can reduce lighting power consumption, has good economic, environmental, and social value, and improves the safety factor of the tunnel to ensure safe and smooth roads.
E. When the light is irradiated, the width of the roadside and the distance to the wall can be estimated, which serves as a reminder to the driving driver.
2. Types of reflective lines on tunnel vertical object?
A. The most common reflctive vertical object marking line is reflective tape.
B.  Reflctive vertical object marking paint: a new type of reflective paint, mixed with a large number of reflective glass beads.
C. One-component cold spray paint + glass beads
D. Two-component marking paint + glass beads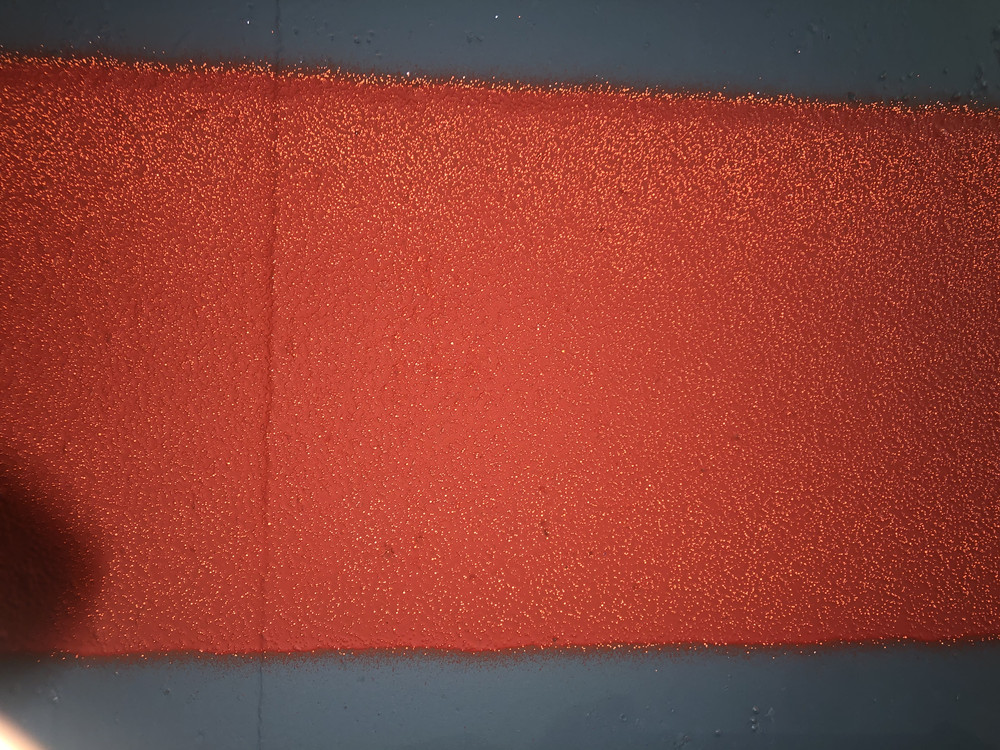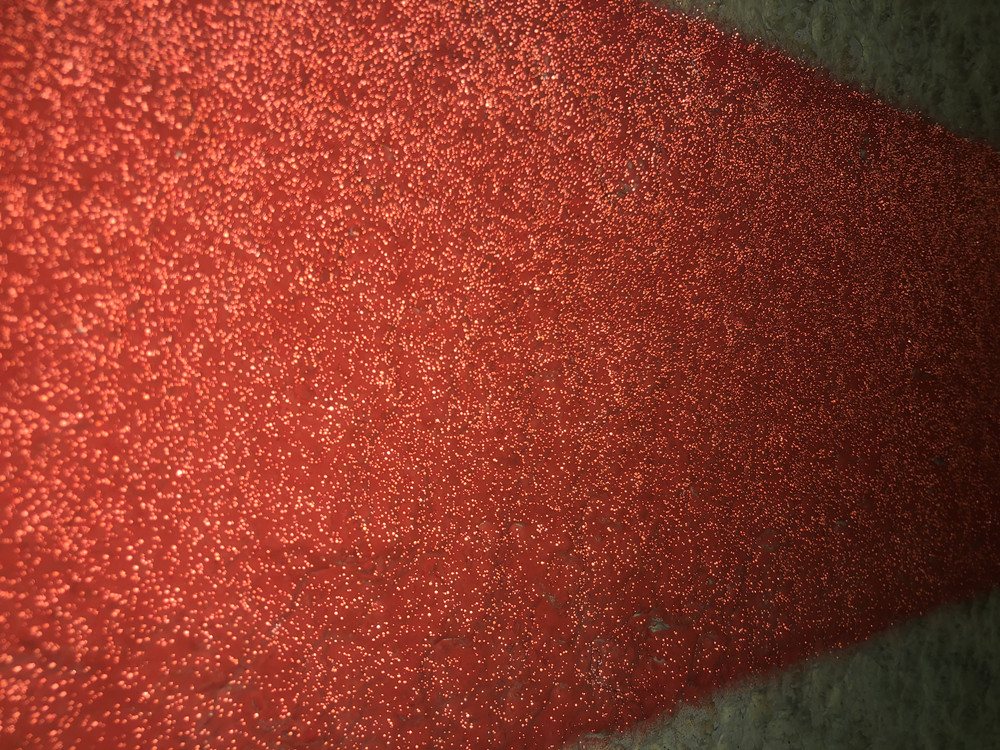 3. How to quickly apply reflective Marking lines on tunnel vertical object?
As the reflctive vertical object marking paint contains glass beads, there is no suitable air sprayer machine or airless road marking machine can spray it. Manual construction requires tapes, brushes, it can apply up to 200 square meters a day. But for road marking contractors, time is money. We communicated with road marking contractor customer about their specific requirements, and then recommended to use W-TCS Dual Color Cold Paint Machine. We customized vehicle-mounted cold spray gun holder and two glass bead dispensers. Machine can spray two colors one component road marking paint. The pneumatic beads system can spray glass beads into the vertical object marking paint. Just like road marking lines will reflective lights when meet driving car lights. Now vertical object markinng lines also reflective.
Guess how efficient the client's final construction is? The flow rate of W-TCS Dual Color Cold Paint Line Striper is 8.2L/min. It supports dual-color up to 90cm wide and construction speed of 2-3km/h. The client only used 2-3 workers during the construction, one driver, one worker operate machine and refill materials. The marking width was 18cm, and 5600 square meters were marked in one day. The month reflective vertical object marking line project was completed in 4 days. Greatly save time, labor, and material costs. The acceptance party is also very satisfied.